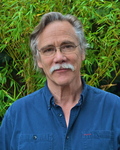 David B Noonan, LMFT, CHT
Individuals, Couples, Groups • Since 1985
Mill Valley, California
David@DBNoonan.com
415.388.2340
Life's ongoing challenges and inherent stress, anxiety, confusion or pain can become so heavy at times that once self-doubt takes hold, self-defeating behaviors can arise; thereby complicating matters even more. Whether your challenges regard important relationships with others, adjusting to a jarring loss or anticipated threat, unresolved life trauma and its effects, or in summoning the self-confidence to answer your life's callings, there are proven and consistently reliable ways of recovering your innate inner strengths, by which you'll learn "how" to secure such able footing and the effective solutions, whenever such life challenges arise.
During 30 years of licensed practice, I've been rewarded to find that indeed it is the "language of the heart", once genuinely and purposefully engaged, which best facilitates the self-recovery necessary for people to resolve their self-doubt, utilize their inner compass and find meaningful accord with others.
From my training in Self Psychology, Humanistic Therapy, Mindfulness Meditation and applied Self-Hypnosis, my clients can expect to secure their personal needs, cope with current cultural stressors, translate their intuitive insights into effective action and inspire the realization of their self-fulfilling vision for what life can actually be.