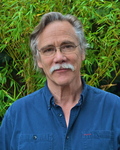 David B Noonan, MA, LMFT, CHT
Individuals, Couples, Groups • Since 1985
Mill Valley, California
David@DBNoonan.com
415.388.2340
There's in fact a tried and true way of finally coming to fully trust in yourself, which heals the self-doubt that can otherwise complicate life so unhappily. Whether your self-doubt involves anxiety, depression, relationship troubles, trauma or shame, there sleeps within you the instinctual self-certainty which silences the "critical voices" from your past. To revive an abiding faith in your core self with a reliable confidence in your instincts and innate abilities, you recover the inspired initiative to actualize your life's goals and dreams, while engendering harmonious and mutually respectful relationships with others.
My training in Humanistic Psychology, Hypnosis and Mindfulness has long since anchored my own innate abilities as a healer to awaken and empower "what's right" within people, and consistently so; which of itself obviates self-negating beliefs and behaviors. Psychological health comes from trusting in who you actually are.
And importantly, until we act upon what we know at our inmost to be true, we live at the fickle mercies of fate. Yet by abiding by the awakening self, we potentiate the synchronies of destiny and self-protection; which are perhaps indispensable now, given our fateful and uncertain times.